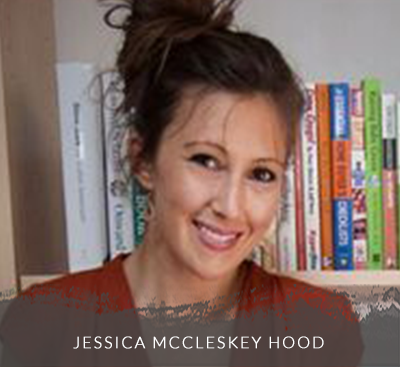 "I cannot speak HIGHLY enough about working with this wonder woman! Easily, she has been the top investment I've ever made in my business. I've never received such outstanding customer service nor service in my life. She goes above and beyond!!! She's so present and centered with everything that she does. She brings to life visions in the most magical and creatively unique way. I would have paid 7 times the amount of my initial investment with her. I know I have found a woman I will work with for life.  She has become a team member in my business!
I'm telling you, she is the best investment I've ever made in the growth of my business. I really mean that! Being the sensitive and intuitive woman that I am, I can easily feel the inner stage of others. What I love about Lindsey, and I feel this will resonate with you, is that she centers herself. Her vibration is SUPER high and that makes working with her magical!"
Jessica McCleskey Hood – Founder & Owner, Goddess Guide
Love Your Body Like A Goddess & Moon Goddess Miracles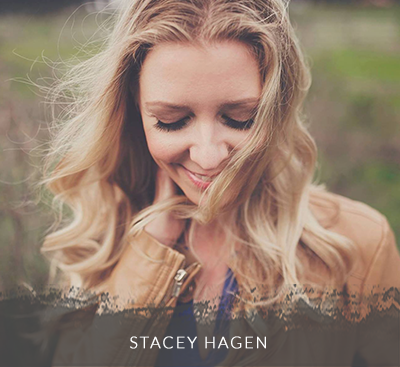 "Lindsey, you truly created a lovely website that showed the world who I am and what I have to offer. (I would actually say I got this and WAY more!) As I transitioned into a new business, I needed a way to show the outside world my vision and service offering. This website and design work helps convey my vision, values, and services to the world. It also gives clients and potential clients a way to interact with me, no matter where they are.
What I found most valuable was your collaborative approach, your design sense and recommendations were right on (due to your expertise as well as your intuitive capabilities), your ability to execute a vision so beautifully, and your lovely personality! The process you used really helped me to get very clear in my mind about who I was, what I wanted to offer, and how I wanted to offer it. I am already getting many complements that my website "looks like me!"
YES YES YES, I would recommend you to any friends or colleagues looking for web or design help, because I feel you are able to hone in on the most important elements of the brand/person, while still providing an impeccable sense of detail and overall, creating an end product that is very reflective of the client.
I truly appreciate your attention to detail, focus on learning about me and my work, and your visionary capabilities!"
Stacey Hagen – Founder, Business Coach & Consultant
Create Coaching & Consulting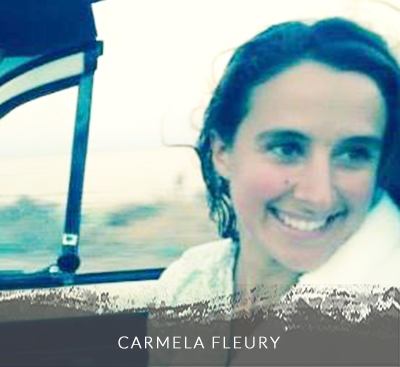 "Your energy is insanely incredible and pure! I have been looking for you my whole life. You are such a ray of sunshine. Always so lovely chatting and working with you. You have such a beautiful balance of esthetic and tech-y knowledge – such a rare combo! We aren't even done working together and I LOVE everything that you've done. You've gotten to know me on such a soulful level – thank you for helping bring my vision, desires, and true heart to life."
Carmela Fleury – Owner, Life Coach
Carmela Fleury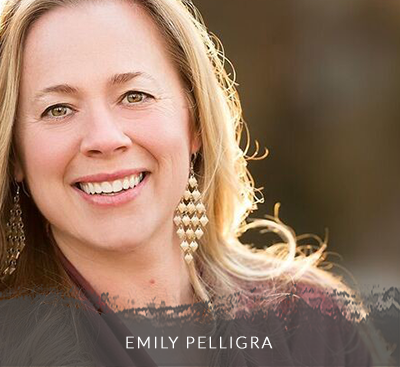 "You totally nailed it. I am really thrilled YOU HEARD ME!!!! You really got it!
Thank you, thank you!!! I am SOOOOOOOO looking forward to working with you as my business grows, you are so talented and have a keen instinct on executing a vision! You were so organized and thorough and provided me with a strategic plan of execution and development of this website and the summit sales page. Thank you, thank you, Lindsey!
P.S. You're my new favorite person! Can't wait to continue growing my business with you as a key piece of development."
Emily Pelligra – Founder & Owner
Garden Dine Love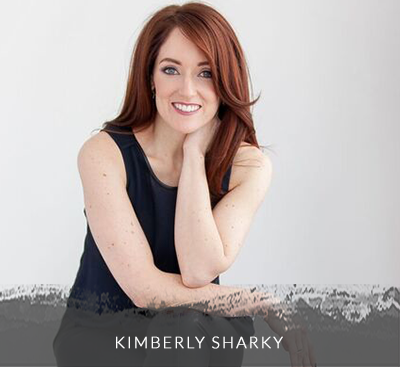 "This is GORGEOUS!!! Thank you for your help with bringing my vision to life! You truly heard me and brought so much more to this experience and website than I could have ever imagined. I couldn't have made my dream happen without you! I really appreciate you!
Enliven looks awesome! SO excited! Over the moon!! It is GORGEOUS!!! I'm gonna be on our website and our new FB page all day just to show off my new look! :))) Can't wait!
I can't even tell you how much I appreciate you! This. Is. Thrilling!!! It's such a game changer for me to finally have the components in place to really put my voice "out there" and you are such a major part of it! Thank you so much for making this so gorgeous!"
Kimberly Sharky – Founder, Owner & Relationship/Sex Therapist
Enliven Couples Therapy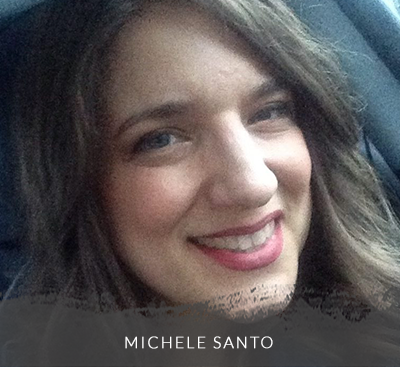 "Lindsey, Thanks for replying to my email this year…I had a vision of co-creating an offering, and got the gift of friendship. Thanks so much for helping bringing my vision to life with my new business. You truly heard me and walked with me every step of the way! You are my go-to woman!!! THANK YOU FOR EVERYTHING!! More fun to come. Love you!! Michele xoxo"
Michele Santo – Founder & Teen Empowerment Coach
Unstoppable Girls Squad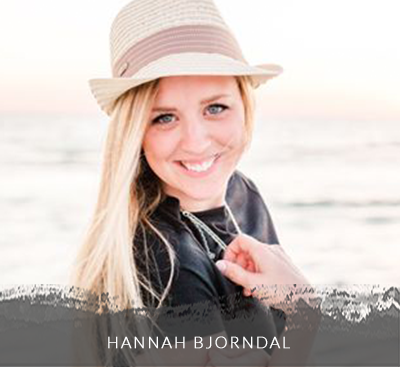 "Lindsey and I could not have met at a more perfect time –  I was looking for a brand stylist and business coach to help me with my business processes. We were a perfect match!
Lindsey was such a gift to my own business. As my business has grown exponentially over the past year, I have realized more and more the importance of consistency and streamlined processes. Lindsey is a pro at sorting through jumbled thoughts and ideas to make your business run super smoothly and effortlessly. Even after just a couple hours with her, my business is already on a much more efficient and professional track!
If you're a creative entrepreneur or small business owner seeking advice on brand styling or business organization, Lindsey is your go-to girl."
Hannah Bjorndal – Owner & Wedding/Lifestyle Photographer
Hannah Bjorndal Photography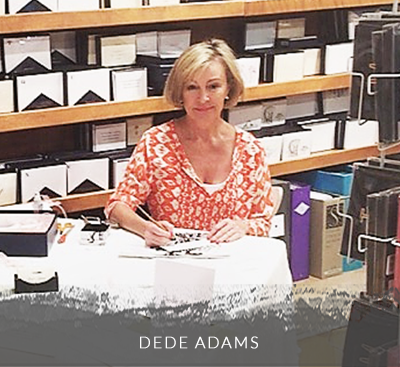 "Love my website. Love you!! You are so sweet! You kept me on track through the whole process and were very organized, which helped me so much, as we worked through my busy season for wedding invitations."
Dede Adams – Owner & Calligrapher
Dede Adams Calligraphy 
"Lindsey is one of the sweetest ladies you'll ever meet. Her passion and knowledge for branding and business is palpable from the first time you speak with her. I was blown away by your wisdom and business savvy (although I shouldn't have been surprised!) during your talk. I am so grateful that we were able to connect and I look forward to more collaborations in the future!"
Elise Crawford – Founder, Owner & Marketing Consultant
Ringlet Studio 
"You inspired me to push myself harder than I ever thought I could. You made me confident in my myself, my brand and the work that I do. I have grown as a coach through this process! You were always encouraging, supportive never made me feel "less than" because I am not tech savvy. You have a gift. You connect with people very well! You have taught me how to "launch" and stay relevant in this industry with techy tips!
HELL YA, I will recommend you! To the world really. You are more than a web developer and brand strategist you are multi- passionate connector. You really care and were UBER patient with me! #lindseyBrocks!"
Allison Jno-Baptiste – Owner & Professional Leadership Coach
Allison Jno-Baptiste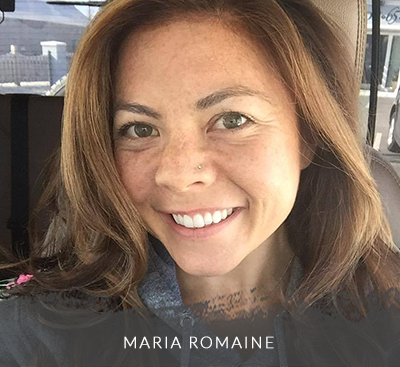 "THANK YOU for taking care of the techy-ness on the backend of my business! I really appreciated your in-depth training to show me how everything works. You were so amazing and easy to work with. We will be working together again very soon!"
Maria Romaine – Owner Health & Fitness Coach
Like the Lettuce Health and Fitness